Decks, Fences, and Outdoor living spaces bring added value to your home. All Decked Out is a family owned and operated small business that specializes in custom decks and outdoor living spaces in the Cincinnati and surrounding area. Our company prides itself on unmatched craftsmanship, excellent customer service, and working closely with you through every step of the design and construction process in order to create an outdoor living space that suits you and your families needs. While many houses may be similar, it's the differences that make them your home.   We are constantly working to provide our clients with the latest and best available decking products, accessories, unique designs, and unmatched quality to stay ahead of the curve in the decking industry.  We design and build each and every project to be a personal masterpiece for our clients. Where art and engineering meet, we combine skill and recruited craftsmanship with hard-working dedication to give your project the attention and care it deserves.  Our skilled carpenters have extraordinary passion, talent and expertise to create a new kind of beautiful.
Cincinnati's composite deck specialist 
-Trex Pro Certified
-Timber Tech / Azak Certified Pro Installer
-Fiberon Pro Certified
Call us today to start planning your outdoor space! Serving Cincinnati and Dayton areas! 
We provide service year round.
We are fully Insured and our work is guaranteed.
"We turn your outdoor living dreams into reality"
Call today for details 513-886-7772
All Decked Out 513, LLC is a proud Member of

The North American Deck and Railing Association

deck remodeling Cincinnati
Find us under: Cincinnati Deck Builders, Deck Contrac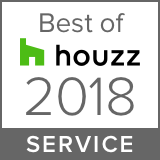 tor, Deck Designer, Deck Building Companies in Cincinnati, West Chester Ohio Deck Builders, Mason Ohio Deck Builders, Cincinnati Fence Installers, Local Deck Builders, Local Fence Installer, Deck Cincinnati, Decks and patios, Deck Restoration, Cincinnati Paver Patio Installers, Cincinnati Pool Fencing, Wood Deck Builders, Custom Deck Builders, Local Deck Builders, Small Business Dedeck Building, Deck Restoration Companies in Cincinnati, Deck Repair Companies, Deck Staining Companies, Composite Deck Installer, Pool Deck Builders, Custom Fencing, Pool Fence Installer, Deck Building, Cincinnati Decks, Cincinnati Hardscapes, Patio Builders, Railing Installers in Cincinnati, West Chester Deck Builders, West Chester Fence Companies, West Chester Ohio Deck Comp